Ravenna is home to a unique concentration of mosaics that earned a place on Unesco's World Heritage List, and has become the International Center for Contemporary Mosaic, where artists now come to study, exchange ideas and techniques, and showcase their works.
LUCIANA NOTTURNI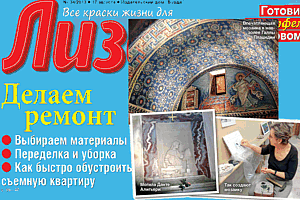 is one of the few Masters in the world allowed to restore Roman-Byzantine masterpieces.
Her School cultivates the tradition of mosaic, teaching the same techniques used 1500 years ago.
Students from all over the world come to Ravenna to enjoy the benefit of Luciana's years of experience, and her mastery of the craft.
The new creations are sought by many international designers, architects and international artists.
Getting to Ravenna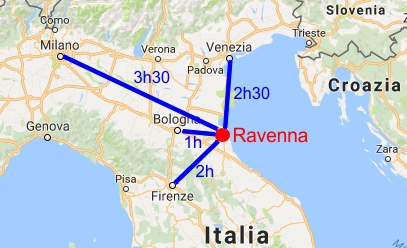 AIRPORT TRANSFERS
Bologna BLQ is the closest airport, approx 80 km away, you can get to Ravenna by public transportation (train)
Connections airport-to-station are very easy. Just out the main sliding doors of the airport, on your right, you will find a bus called AEROBUS (see photo below) that goes to the train station.
You can buy the BUS ticket on board, the journey to the station takes approx 25 mins.
The TRAIN ticket can be purchased directly at the station, either at the counters, or the automatic machines.
Approx prices:
Bus (airport->station) = 6 EUR
Train (Bologna->Ravenna) = 7 EUR
Frequency of trains is about every hour. Check out the train timetable to:Trenitalia.com
If you want someone to pick you up at the airport,
please contact us.


TELL A FRIEND ABOUT THE MOSAIC SCHOOL