Nov 20-24, 2023
March 11-15, 2024
May 06-10, 2024
The Filati technique was introduced and developed in the early 16th century by the Vatican School. Initially used to decorate small objects, today this technique is typically used for the production of fine jewelry.
The technique consists of creating micro-tiles (tesserae) made by pulling molten glass under a gas flame at 900C°. For each pull, a very thin glass rod of a unique, never repeated color is obtained. The shape of the rod can be customized as the artist sees fit.
The wide choice of shapes and colors, makes the imagery incredibly realistic and detailed.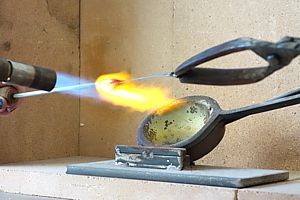 In the Filati class the participants make two jewels, typically a brooch, or pendant, or ring, etc. The first piece (bijouterie like) is developed on a base made of metal alloy, or brass. This allows to learn the basics. The second piece (jewellery) is more valuable and complex, and developed on a sterling Silver 925 base.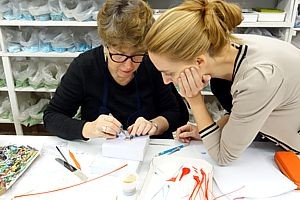 Some of the topics covered:
– Glass fusing
– Stretching
– Color shading
– Tricks for special shapes
– Cutting and assembly techniques
– Andamento
– How to make "Stucco Romano" (Roman putty)
– Grouting, sanding, polishing.. and more.
(for the full daily schedule, contact us)
The projects to make are usually provided by the school, but student proposals are always welcome.
Most of the course is based on practical work. However, some theoretical insights will be discussed during the course.
Why is this course different?
We are happy to share our experience gained over the years, and to pass on our knowledge and tricks of the trade to our students.
This course is one of the very few in which it is taught how to make a micro mosaic both using pre-made AND self-made tiles.
Also, the course explains how to make a key component: the Roman Putty.
Another added value is the duration: only 5 days for such a large amount of content offered.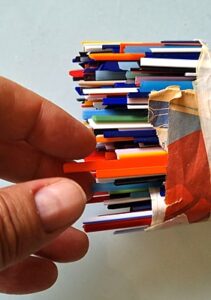 DURATION: 5 days. It can be extended 5 more days, with additional cost. Contact us for more info.
LANGUAGE: English
TECHNIQUE: Direct on Stucco Romano (Roman Putty)
LEVEL:  Beginner, Intermediate, Advanced
MATERIALS: Smalti glass
PRICE:  990 Euro 1200 Euro
Certificate of Participation.

Want to know more?
° ° ° ° ° ° ° ° ° ° ° ° ° ° ° ° ° ° ° ° ° ° ° ° ° ° ° ° ° ° ° ° ° ° ° ° ° ° ° ° ° ° ° ° ° ° ° ° ° ° ° ° ° ° ° °
Additional classes available:
Jewels in Micro Mosaic (Filati)
° ° ° ° ° ° ° ° ° ° ° ° ° ° ° ° ° ° ° ° ° ° ° ° ° ° ° ° ° ° ° ° ° ° ° ° ° ° ° ° ° ° ° ° ° ° ° ° ° ° ° ° ° ° ° °